Hi Guys,
I have been doing alot of Twin Furies lately, and have gotten the point where i can almost no food them, Felt like sharing my setups here.
Note that these are not the best set ups and not everyone can do them, but for thoes with the gear to copy it, they should work well.
This is my inventory setup.
2 X Supreme Overload Potions. (Regular overload flasks will do)
2 X Super Prayer Renewal Potions. (Without using Penance Aura, this is a must, can use Prayer Restores but less effective)
4 X Replenishment Potions. (like an adrenaline potion, slower kills will mean you can use one each kill, use this during the detonation phase to use Quake Hurricane during Berserk)
6 X Super Restores. (Back up restores)
1 X Saradomin Brew. (Emergency use)
2 X Rock Tails. (Emergency use)
Note: if using Penance Aura, replace the Super Prayer Renewals and Super Restores with 3 Prayer potions.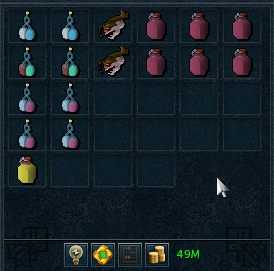 This is my Gear setup.
- Vampyrism Aura (Also good to use Penance Aura, see Inventory setup for changes with Penance)
- Tetsu Helm (buy-able, if have it, replace this with Torva Helm)
- Zamorak Insignia (for getting KC, can replace with a Skrimshaw)
- Slayer Cape (can replace with another cape, id choose the Reefwalkers Buy-able cape it gives less stats but more hp bonus)
- Amulet of Souls (can be replaced with any other amulet.)
- Noxious Scythe (Cheaper option is Dragon Rider Lance)
- Tetsu Body (buy-able, if have it replace with Torva Body Augmented)
- Tetsu Platelegs (buy-able, if have it replace with Torva Legs augmented)
- Pneumatic Gloves (can use Bandos Gloves)
- Bandos boots (replace with Steadfast Boots)
- Ring of Vigour (can use a Ring of Death or even a Ring of Death Switch if you want to)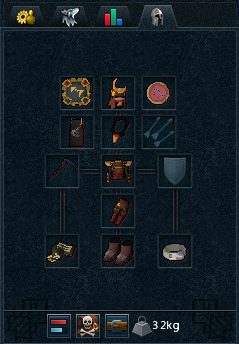 These are my Ability Bars, If using 2H weapon (Scythe or Lance) copy this exactly.
Hope that this will help some people, it isnt a perfect set up but it works for me.
Note: take a yak with some food incase you mess up some mechanics and need to heal.