So, I am a huge fan of voice chats in guilds and clans. I think it brings together the members and community closer than not having one, and generally creates a better environment.
I have a server that I was not using, so I converted it to be used by the clan! Here is a quick tutorial on how to install and connect to the server. If you're already Teamspeak savvy, the IP is:
etherealspirit.teamspeak3. com
---
Step One
Download Teamspeak 3 from the official website. Simply go to Google and search "Download Teamspeak 3." Find the official Teamspeak website and look for the Downloads.
Select the operating system and download. Follow the installation prompts to install the client on your computer.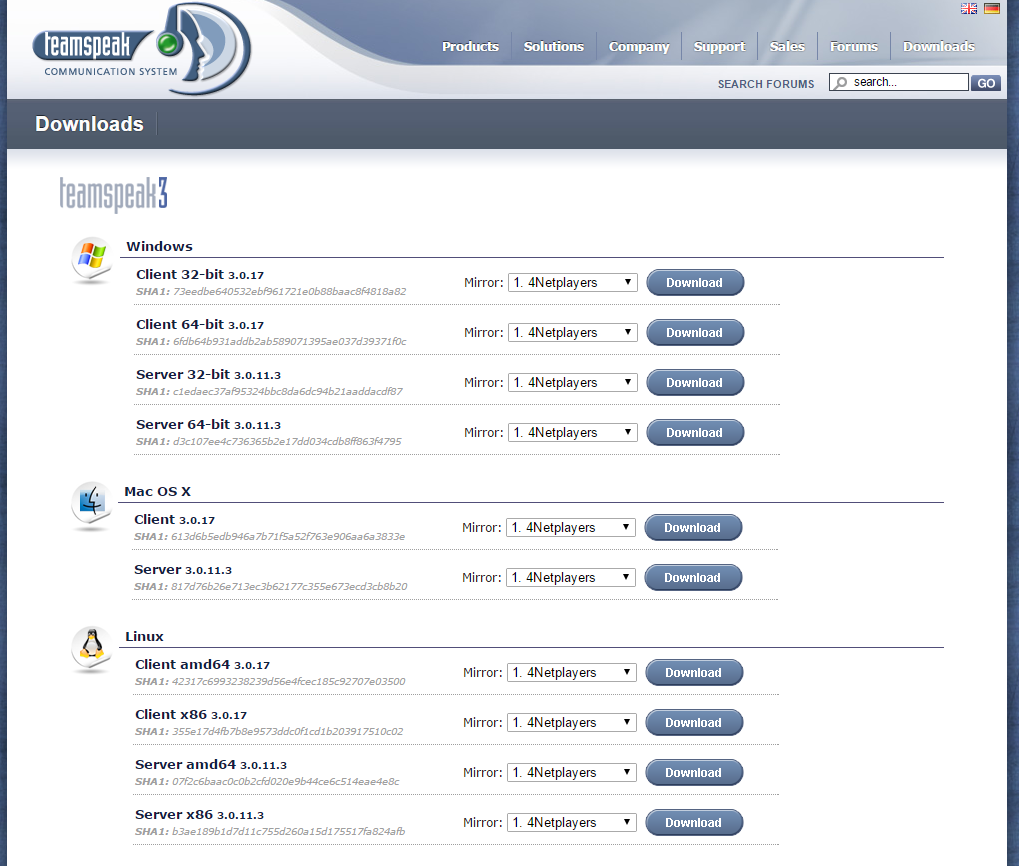 Step Two
Connect to the server by opening up the client and pressing "Connections" in the upper left hand corner. In the fields, copy them so it matches the image below.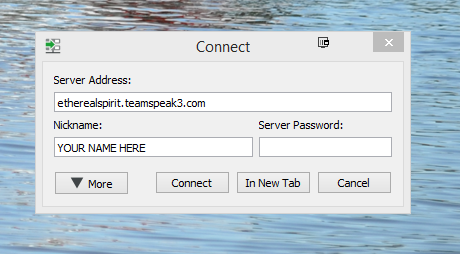 Step Three
Set up your microphone and headset in the "Settings" tab, selecting "Options."
Talk!

---
If you have trouble, just ask! It's not a difficult setup, and you get to talk with a ton of awesome people!

Hope to see you in soon!